Fortune Festival Is Coming To Dunedin With Salmonella Dub, Teeks, Gin Wigmore And More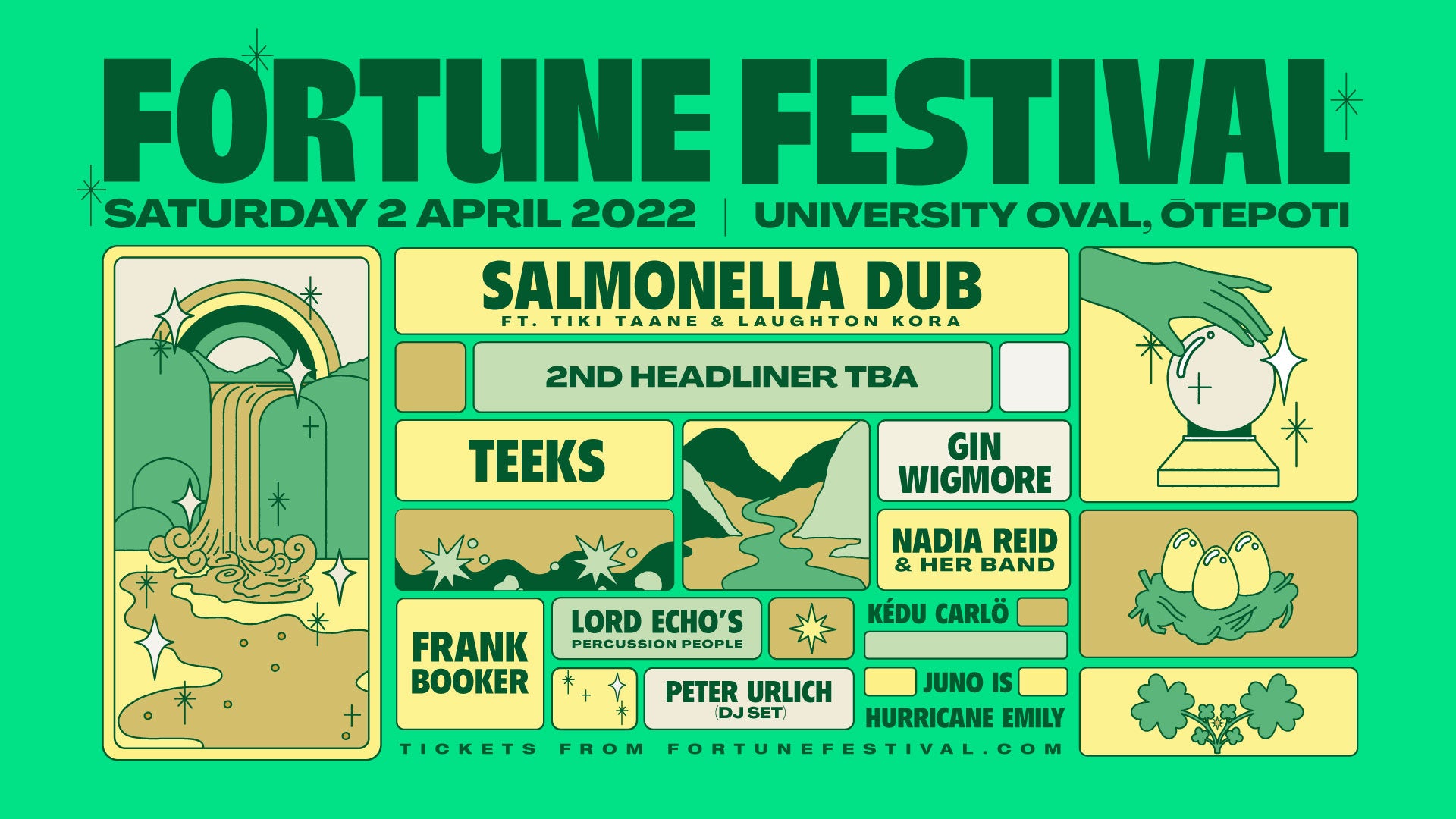 The first large-scale outdoor festival Dunedin has seen in far too long is set to bring a powerhouse lineup of New Zealand music to Dunedin's University Oval in April next year.
The first announcement of acts for Fortune Festival is a whos who of New Zealand music with headliners Salmonella Dub joined by Tiki Taane and Laughton Kora, Kiwi soul sensation TEEKS, indie-pop star Gin Wigmore, and Dunedin's own Nadia Reid & Her Band. With many more supporting acts spread throughout the day.
Another massive act is also slated for January's second lineup announcement (we'll update this article as soon as the second announcement drops... watch this space!).
The event will feature several zones and stages that will transform the University Oval's wicket from a one-hit-wonder into a festival offering Dunedin its own big day out.
Fortune Festival tickets go on sale from 10am on Thursday 2 December. Check out the full lineup and ticket info below.
Fortune Festival
Sat 2 April 2022 | University Oval, Otago
Salmonella Dub feat Tiki Taane & Laughton Kora | 2ND Headliner TBA
Teeks | Gin Wigmore | Nadia Reid & Her Band
Lord Echo's Percussion People | Frank Booker | Peter Urlich (DJ Set)
Kédu Carlö | Juno Is | Hurricane Emily + more to be announced
FOR MORE BREAKING NEWS CLICK HERE