From Forest To Venue: An Inside Look Into Perth's Iconic Outdoor Concert Venue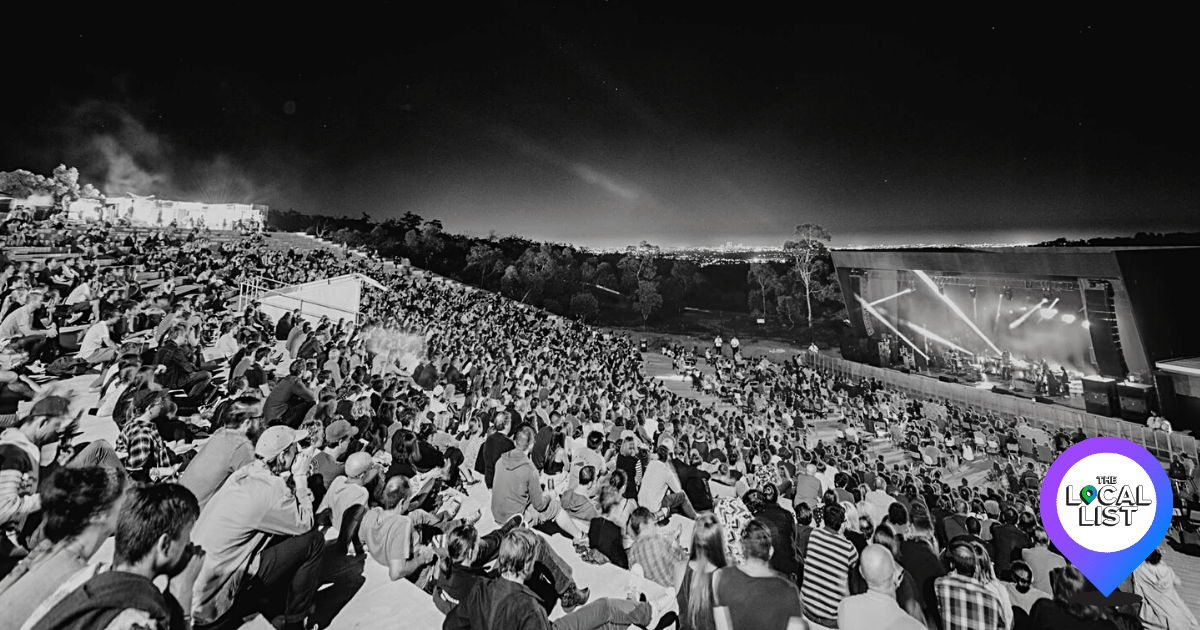 When we think of Australia's most iconic live entertainment venues, the first venue that springs to mind is Perth's Red Hill Auditorium. The one-of-a-kind music venue is truly world-class and to be honest, even if you just came for the Instagram-worthy views you wouldn't be disappointed. The venue is located deep in the heart of the John Forrest National Park, one of Australia's oldest conservation areas and has hosted the likes of Post Malone, Violent Soho, The Wombats, Parkway Drive and heaps more.
In celebration of the launch of our brand new The Local List campaign, we chatted to Red Hill Auditorium's Venue Manager, Kelly Pitman about the venue and why it should be on your bucket list as borders reopen.
Tell us a bit about yourself and what your role is at Red Hill Auditorium.
I am the Venue Manager at Red Hill. I was at the opening night, and have been at every single gig, (bar one), since its inception.
I've been working in the music and events industry my entire adult life, and am a huge supporter of the live music scene in Perth. I take every opportunity I get to catch as many of the amazing homegrown and international gigs as possible that we score over here on the West Coast.
The venue's epic Forrest location is certainly unparalleled. Walk us through the backstory of the venue and how the team were able to pull off securing such an amazing location.
The securing of the land in the John Forrest National Park to build the venue is a story of persistence, determination and hard work that dates back to the naughty 90s, with the owner, Marcus purchasing the land in '94. After over 12 years of navigating red tape, the construction began, and the venue officially launched in 2011.
So many bands that visit WA barely get a glimpse of the natural beauty our landscape has to offer. They fly in, jump in a van to the venue, play their gig, head to their hotel, jump back in a van and fly out.
Marcus built Red Hill Auditorium to give bands an opportunity to play within the Perth Metro Area, but feel miles away from the city, and created a venue that highlights our two priorities at the venue, the music, and our natural surroundings.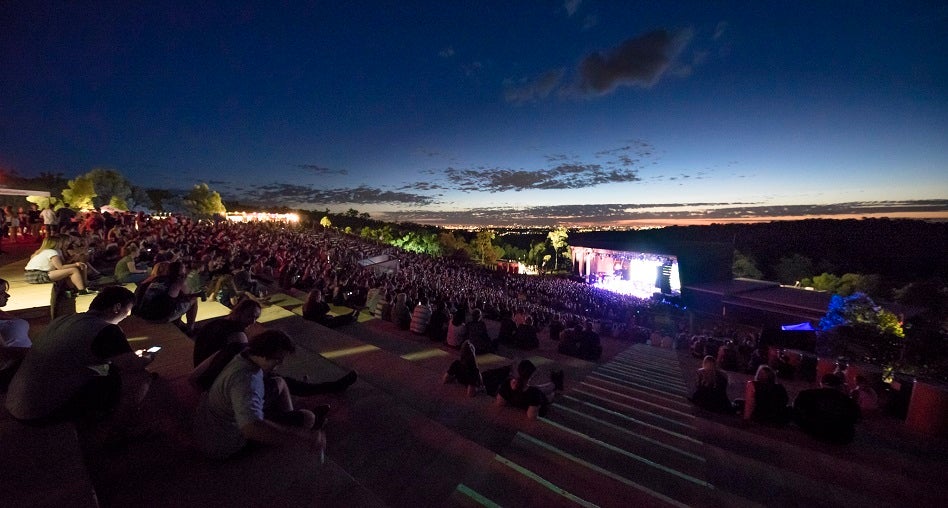 What's the most memorable gig you've watched at the venue?
Do I have to pick just one? So many come to mind for different reasons.
I can still remember Bon Iver closing his set with The Wolves (Act I and II) and it gives me goosebumps, or Nick Cave spitting out Stagger Lee as he swaggered across the stage.
My first concert at 18 was the Bloc Party concert in '08, so I felt like my musical journey came full circle when they hit the stage at Red Hill 10 years later.
If budget and travel restrictions weren't an issue, what would your dream lineup look like?
Oof! Tough one. I would love to see Kamasi Washington fill the stage with a full band, accompanied by the great Flying Lotus & Thundercat. I can see it now!
What's the strangest thing you or the team have seen on someone's rider?
Johnny Depp (Local lookalike is also acceptable but must be cleared with management first).
Last year your team announced its plans on becoming Australia's first 'carbon negative' music venue. Can you tell us a bit about what carbon-negative looks like for a venue?
While airlines, mining companies and other businesses focus on becoming Carbon Neutral, we were really keen to take this a step further, and remove more carbon from the air than we are actually generating. This means that every show we host is actually improving the environment.
Carbon Neutral calculates the CO2-e emissions generated from each gig, taking into account vehicles, electricity, gas, water, waste, food and more, and once we are given a dollar figure to offset, we increase it and invest those funds into Biodiverse Reforestation Carbon Offsets. This contributes to the reestablishment of ecosystems in degraded farming land of the Western Australian Wheatbelt, - the Yarra Yarra Biodiversity Corridor. This helps to recreate a healthy, functioning landscape, restored after decades of habitat loss and degradation. On top of this, we are dedicated to 100% recycling across the venue, we reduce our water waste by collecting and utilizing rainwater across the venue, and reduce emissions by championing our Red Hill Express service. This shuttle system allows punters to purchase tickets from 20 venues across Perth that take them to and from the show. This means fewer cars on the road, fewer cars in the car park, and fewer emissions generated from traffic.
What better motivation to catch a gig, right?
Keen to check out Red Hill Auditorium? Suss out all the amazing gigs coming up via Moshtix.com.au.
FOR MORE BREAKING NEWS CLICK HERE